Award-Winning Pain Management Clinic in The East Village & Noho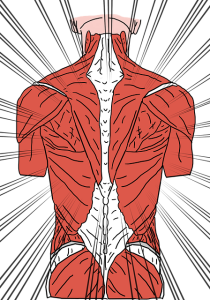 Pain relief in Lower Manhattan has never been more convenient. Our pain management clinic in East Village and NOHO has developed a holistic approach to pain management using non-invasive and non-surgical treatments. Our pain management specialist and the team of experienced doctors maintain a patient-first approach, giving everyone that walks in the door the time and dedication they deserve. With a custom pain reduction approach, we can eliminate your
  Schedule an appointment today to start living a pain-free life! We are conveniently located near the 10003, 10009,10010, 10011 & the 10012 zip codes in Lower Manhattan. Please call us now or fill out the adjacent form to schedule an appointment. Downtown Pain Physicians 93 2nd ave New York, NY 10003
(212) 804-7654
If you are looking for effective pain management injections and non-surgical treatments then you have come to the right place.
Paint Management FAQ:
Where is the best pain management clinic in Lower Manhattan?
Our team of pain doctors at Downtown Pain Physicians are located on 2nd ave bordering the East Village and NOHO.
What pain treatment options do I have for back pain?
If you are suffering from back pain and live in Lower Manhattan schedule an appointment for
Book Appoinments
212.404.8070
your back pain to get one of our award-winning treatments like:
Lumbar Radiofrequency Ablation
Spinal Stimulation Treatments
And many more minimally invasive treatments.
What are the most common causes of neck pain?
If you have been in a car accident and experienced whiplash this is one of the most common causes of neck pain. Also, incorrect posture and unhealthy sleeping positions can lead to neck pain.
How can I treat tennis elbow at home?
Tennis elbow is a term for a common cause of elbow pain. By using ice packs for short durations, resting properly and using over the counter pain medication you might be able to manage the pain. For treatments for more severe tennis elbow and elbow pain schedule an appointment at Downtown Pain Physicians.
"SERIOUSLY THE BEST"

Dr Raval is seriously the best. A Dr who truly cares about his patients and not about money. He takes his time to listen. He takes his time to actually listen to you. He is one of the most compassionate doctors and he truly knows his stuff. Sophia is also so very helpful. Everyone there is nice

"PERSONABLE AND FRIENDLY"

Dr. Raval was very personable and friendly. answered all my questions and concise. office was very clean and beautiful!
Read more reviews
Will Sciatica nerve pain go away on its own?
Sciatica can go away on its own for some patients who take the proper precautions and rest. For Chronic Sciatica pain, we have many non-surgical solutions that can eliminate your pain with very short recovery times.
Dr. Raj Raval, M.D.

Board Certified
Interventional Pain & Musculoskeletal Medicine Specialist

Education & training

SUNY Health Science Center
Rutgers University Fellowship
Book Now
Dr. Rodion Erenburg, MD

Board Certified
Interventional Pain & Musculoskeletal Medicine Specialist

Education & training

SUNY Health Science Center
Rutgers University Fellowship
Book Now