If you're ready to find relief from pain and want to know if an epidural spinal injection is a treatment option for your condition, the spine pain management specialists at Downtown Pain Physicians are ready to help. Epidural pain management like steroid injections have been shown to manage pain caused by herniated discs, nerve root compression, and back pain in the lumbar region fairly well. As experts in pain management and pain control, our physicians offer comprehensive, personalized, and time-tested procedures that focus on your specific level of pain. Call us at 212-404-8070 today!
Epidural Steroid Injections in Downtown Brooklyn & Lower Manhattan
Back and nerve pain is difficult to deal with. It causes a lack of concentration, makes it difficult to sleep, and generally takes up space in your mind and consumes your thoughts. An epidural steroid injection is a solution for pain relief from your pain. At Downtown Pain Physicians, our goal is to provide you with relief from the pain you have in a safe and professional manner.
Epidural steroid injections are one of the most common procedures that we perform in our office. As pain relief specialists, we understand what conditions respond best to this treatment and who would benefit from it the most. Because of our extensive experience with this treatment, we can answer your answer any questions and concerns that you have. Our goal is to make sure that you feel safe and confident during your epidural steroid injection procedure, and ultimately, that it gives you the pain relief that you need.
Trusting Downtown Pain Physicians to Give the Epidural Steroid Injections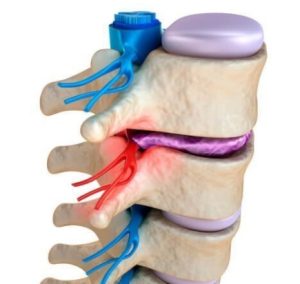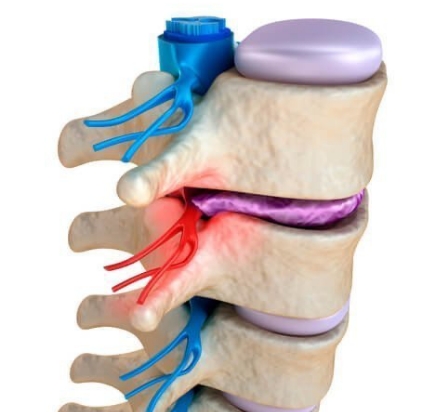 Pain management is personal. But in our health care system today, it is all too easy to feel like just another patient. As spine and pain specialists who provide interventional spine and pain management, Downtown Pain Physicians are pain treatment specialists who focus on each individual patient, not simply the problem in need of pain relief treatment. We understand that every person experiences pain differently. That's why we use our knowledge and experience as top pain management doctors to assess each patient along with state-of-the-art equipment to determine what type of treatment will work best for them.
We approach procedures like the epidural steroid injection the same way. Since it is one of the most common procedures that we perform, we are ready to answer any questions or concerns patients have before, during, and after the injection. Our goal is to find the root cause of each patient's pain and develop a pain management solution that will relieve it permanently, whether that's with epidural steroid injections alone or with other treatments.
"BEST MEDICAL PRACTICE"

Best medical practice I have in my entire life received the best treatment for multiple injuries I received causing pain and he has also provided the best treatment to my son as well. Dr. Raval takes his time always returns my calls and has treated my son and I as his own family. The staff is all amazing and professional. I would give them more than a 5 Star. So grateful they exist.

"EXTREMELY PROFESSIONAL"

Dr. Raval was extremely professional, thorough, and kind. He explained everything he was doing as he did it and really helped to put my mind at ease. He also recommended a physical therapist for further treatment. Great doctor, great visit. Highly recommended.
Read more reviews
What is an Epidural Steroid Injection?
An epidural steroid injection is a type of injection where a combination of a local anesthetic, commonly referred to as numbing medication, and a corticosteroid is injected into the epidural area of the spine. It is designed to give a patient pain relief very rapidly. The epidural area of the spine is just outside the dural membrane. The membrane covers the spine and nerves and protects them from being damaged. Nerves travel through the membrane and into the epidural space to the back and into the legs.
The injection reduces pain caused by swelling of the nerve roots caused by different conditions.
What is the Purpose of an Epidural Steroid Injection?
An epidural steroid injection is intended to provide pain relief to a patient by reducing the swelling or inflammation from the nerve roots as they come out of the spine. The inflammation may cause weakness, numbness, or tingling. Epidural steroid injections reduce the amount of inflammation around the nerve roots.
Nerve roots become inflamed because they are compressed. Compression can be caused by conditions such as a herniated disc, bone spurs, or spinal stenosis. When the injection is given, it goes into the epidural space over the compressed and inflamed nerve root.
What is an Epidural Steroid Injection Used For?
Epidural steroid snjections are used to treat different conditions that cause pain in areas of the body. Pain in the arms, neck, or lower back as well as sciatica can be relieved by this type of injection. It may be recommended for conditions such as:
Degenerative disc: When a spinal disc ages or breaks down, the disc space collapses or bone spurs develop causing breakdown to occur.
Spinal Stenosis: When the spinal canal narrows along with the nerve root canal.
Sciatica: When the nerves that go into the buttocks and down the legs become compressed and cause pain.
Herniated Disc: When the material inside a disc ruptures due to a weak part of the cartilage or it bulges and touches a spinal nerve.
Spondylolisthesis: This is a condition that impacts the lower vertebrae or spinal bones. The bones of the lower vertebrae slip forward onto the bone that is directly underneath it. As a result, patients experience pain.
Epidural steroid injections are sometimes used as a treatment to determine which type of treatment plan is most beneficial for the patient. If the patient does not achieve relief through an injection or a series of injections, surgery may be the next step. On the other hand, if the patient does achieve some type of relief from the pain, they may be able to start a physical therapy routine without surgery.
The injection can also serve to buy time for patients who need time to heal or who receive other types of treatment. These treatments may take time to work and an injection allows time for that to happen. Other patients may need time to meet requirements for other more invasive treatments like surgery and this gives them pain relief in the interim.
 Why Patients Choose This Injection
The most common association that people have when they hear the word epidural is to think about the pain relief option given to women in childbirth. An epidural spinal injection can be also be used to effectively provide epidural back pain caused by multiple conditions. It is used to give patients who have chronic pain relief from that pain. When the injection is given by a physician who is knowledgeable and is skilled at giving the injection, it can provide significant relief for the patient. This relief can last over multiple months depending on the condition and if more than one injection is required at a given time.
It is typical for a patient to receive an epidural steroid injection after they have tried other ways of addressing their injury or pain. More conservative ways of treating pain or and injury include using physical therapy and the use of anti-inflammatory drugs (NSAIDs) like ibuprofen and Naprosyn. If these don't prove to be effective, then an injection is the next option for relief.
Another reason that patients choose to receive an epidural steroid injection for epidural pain relief is that it tends to provide relief that lasts. For patients who experience chronic pain, they might have anywhere from three to six months of reduced or no pain. The total amount of time that the injection lasts for is not guaranteed because it depends on the patient. More than one injection may be required to maintain relief.
Many insurance companies will authorize up to five epidural steroid injections per year. This gives patients an opportunity to receive additional injections, particularly if they stop working earlier in the three to six-month period.
What to Do Before You Get an Epidural Spinal Injection
Before you come in for your epidural spinal injection appointment, arrange for someone else to drive or take you home. The injection is a mixture of pain medication and anesthesia, which means that it is unsafe for you to drive or go home alone.
During the consultation appointment with your doctor who is a specialist in pain management, make sure that you talk about all the medications that you take. This includes anything prescribed and any over-the-counter medication including natural remedies, vitamins, and supplements that you take. Create a list if you need to and bring a copy with you to the appointment to review with the doctor.
Tell the doctor if you are on any major blood thinners during your consultation appointment. Medications in this category include:
Pradaxa
Coumadin
Plavix
Xarelto
Eliquis
Talk with the doctor who prescribed your blood thinner and ask them if it is possible to temporarily stop this medication for the procedure before scheduling your injection. Once you receive permission from your doctor, call us to schedule your appointment. We will tell you when to stop taking the blood thinner and when you can restart it.
Contrast dye is used during the injection procedure. If you are allergic, please notify our office. We may prescribe steroids for you to take before the procedure.
Notify us if you are pregnant or may be pregnant. You cannot have steroid medications or be exposed to fluoroscopic x-rays if that is the case.
If you have been sick or have taken antibiotics in the last 10 days, let us know. Illnesses to notify us about include:
Colds
Dental Sores
Gastrointestinal illness
Infections of any kind including skin infections
Requirements to Follow Right Before the Procedure
Do not drink alcohol the night before or the day of the procedure
Shower the night before the procedure and the day of the procedure
Don't eat or drink for 6 hours before the procedure
Wear loose-fitting, clean clothing to the procedure appointment
What Happens During the Procedure?
During the procedure itself, you lie on your stomach or a live x-ray table, also known as a fluoroscopy table. Depending on what is most appropriate, the doctor will choose an administration route for the injection. There are a few different ways that the doctor can administer the injection. They are:
Transforaminal injection- In this approach, the needle enters the epidural space the intervertebral foramen, or opening between two vertebrae of the spine on the side of the hollow passage that the spine runs through, known as the spinal canal. Right above the spinal nerve is a space that is known as the safe triangle. The needle travels through this space to get through to the epidural space in what is called a supraneural approach.
Interlaminar injection- This route involves going through the flattened or arched part of the vertebrae of the spine to reach the epidural space.
Caudal injection- the Caudal injection goes through the sacral part of the spine. It's the bottom part of the spine between the lumbar spine or L5 region and the tailbone or coccyx. The needle goes through a gap called the sacral hiatus. This leads to the vertebrae canal.
The route chosen for the injection depends on where your injury or pain is located.
An IV of relaxation medicine may be given to you if necessary.
Once the procedure is ready to start, the pain specialist will mark the part of the skin where the injection will go in and clean it with betadine. To make sure, the needle is guided through to where it needs to go, the doctor will use a fluoroscopic x-ray to help. A local anesthetic will be applied to the injection site to numb the skin and tissue underneath.
Using the fluoroscopic x-ray as a guide, the doctor inserts the needle into the injection site. Once it reaches the epidural space, the contrast dye is injected to see if it spreads. After the doctor confirms that the dye spreads, the medication is injected into the epidural space.
How Does a Patient Feel During the Procedure?
While the skin and underlying tissue have a local anesthetic where the needle is injected, you may feel something once the medication is actually injected. Some people may experience a burning sensation depending on how much swelling there is in the area. The burning feeling may occur at the site itself, in the arms or legs. Feeling a "pins and needles" sensation in these places may also happen. This depends on where the injection site is. Once the injection is over, these sensations go away. Notify the doctor of any sharp or uncomfortable pain.
Post-Procedure Care and Expectations
It's important to keep in mind that the ESI activation may not happen immediately after the procedure. Patients commonly start to feel an improvement in pain care management that progresses in 48 hours, though it can take up to two weeks. But some people also feel a little worse, and then they start to feel improvement. Depending on the individual's circumstances and diagnosis, more than one injection may need to be administered to provide pain control and fully recover.
The average range of effectiveness for ESI pain management is between three and six months. It will be less for some people and others may feel it for longer than six months. It depends completely on the person who receives the injection.
Recovery Time
Immediately after the procedure, you'll be monitored for between 30 minutes to an hour to make sure that your blood pressure stays normal. The designated person you chose before the procedure should come to drive or bring you home. Because you've had an anesthetic, consider having someone stay with you overnight.
For the first 24 hours after the injection, don't engage in any strenuous activities. You should take it easy and rest. It's recommended that you don't go back to work on the same day as the procedure. You can go back the day after. Apply ice to the injection site if it hurts.
Complications and Side Effects Associated with an Epidural Steroid Injection
Complications and side effects from this procedure are generally minor. But an epidural steroid injection is still a procedure subject to side effects and complications.
Book Appointment
212.404.8070
Side effects from the steroid medication may include:
Sweating
Nausea
Rash
Itching
Facial Flushing
Elevated blood pressure
Fluid retention
Hyperglycemia or elevated blood sugar may occur particularly if a patient is a diabetic.
Allergic reactions to the medication or contrast dye.
People who receive more than one injection are more likely to experience these common side effects. They are less likely to occur during or after a single injection procedure.
To avoid or lessen the chance that complications may occur as a result of a preexisting condition, you will discuss risks and complications with the doctor at the appointment before the procedure.
The pain that you have currently may get worse or increase slightly for the first 48 hours.
Risks Associated with the Injection
Bleeding is a risk that may occur because it involves a needle. This complication is rare, though patients who are on blood-thinning medication like Coumadin or have a tendency to bleed, may be at increased risk for this complication.
Allergic reactions can occur because the procedure uses x-ray contrast. Patients who are allergic to the contrast dye or have any other allergies should notify the doctor before the procedure.
Infection is a risk because a needle passes through the skin and can introduce a meningitis infection. This is a rare risk and complication. The sterile technique will be used to reduce the chance of infection occurring.
Spinal headache occurs if a hole is made in the fibrous sac that does not close up after the needle punctures it. The risk of this occurring happens in less than 1% of spinal injections, and they heal on their own most of the time. If there is a severe leak of the fluid around the brain, also known as spinal fluid, occurs, it can result in a severe headache when the patient sits or stands. It happens two to three days after the procedure.
As long as the patient does not feel sick or have a fever, and the headache goes away when they lay down, the most common treatment to address it is to go on bed rest for 24 hours, and only get up to use the restroom. If this doesn't work, notify the doctor. A hospital procedure called an epidural blood patch may be necessary to treat the headache.
Statistics and Other Data
Trials as reported in the journal Skeletal Radiology found that 72% of patients that had cervical radiculopathy, otherwise known as a pinched nerve, had immediate pain relief. Researchers from the Italian University of Pavia found similar benefits.
75% to 90% of all epidural steroid injections were found to have efficacy across multiple research studies conducted.
In studies conducted with patients who had steroid injections within 12 weeks, patients were found to have benefited from injections with steroids compared to not having them
Epidural pain management like steroid injections have been shown to manage pain caused by herniated discs, nerve root compression, and back pain in the lumbar region fairly well.
Frequently asked questions
How long does the procedure take?
It takes between 15 and 30 minutes to complete the injection procedure.
Will the injection hurt?
A local anesthetic is applied to the injection site to numb the skin and tissue underneath. You may feel a burning sensation or a "pins and needles" sensation when the medicine is injected. But this should go away once the procedure is over.
Will the doctor have to stick me with the needle more than once?
No. It is not like receiving a traditional epidural associated with childbirth. The injection procedure is performed using x-ray guidance and contrast dye. Once the needle is inserted the doctor uses the x-ray makes sure that the medication is injected in the correct space. It will not be removed until the medication is administered correctly.
What is the recovery time for this procedure?
Right after the procedure, we will keep you in recovery for 30 minutes to an hour to monitor you and make sure your blood pressure is normal. We advise patients to have someone else take them home. Generally, take it easy for the rest of the day. Don't do anything strenuous or go back to work. The day after the procedure, you can resume work and other activities as tolerated.
Are there any common side effects to expect?
Most patients feel soreness at the injection site for the first two days. Rest can help reduce this.
Some people have increased pain after their injection. Is this true?
Yes, some people may feel more pain, initially, before feeling better. The epidural spinal injection will start to take effect starting 48 hours after the procedure. It takes anywhere from one to two weeks to fully kick in and see a significant reduction in pain.
What if the injection wears off too quickly or doesn't work at all?
Epidural spinal injections don't always last for as long as they should because it depends upon the individual person, and their injury or condition. Some conditions require a series of injections to see lasting relief.
The purpose of receiving an injection is to achieve pain relief. This is why we take the time in pre-procedure appointments to get to know our patients and the conditions they are dealing with. We develop a treatment plan specific to each patient's condition to make sure that the treatment we recommend will give you relief.
If you're ready to find relief from pain and want to talk about whether an epidural spinal injection is a treatment option for your condition, the best spine pain management doctors at Downtown Pain Physicians are ready to help. Call us at 212-404-8070 today!
Dr. Raj Raval, M.D.

Board Certified
Interventional Pain & Musculoskeletal Medicine Specialist

Education & training

SUNY Health Science Center
Rutgers University Fellowship
Book Now
Dr. Rodion Erenburg, MD

Board Certified
Interventional Pain & Musculoskeletal Medicine Specialist

Education & training

SUNY Health Science Center
Rutgers University Fellowship
Book Now