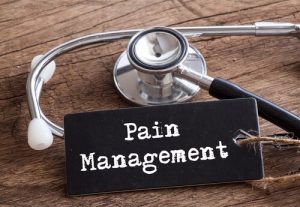 Pain can be very difficult to control and, sometimes, even after many months of treatment, the patient may still suffer from chronic pain. This can have many deleterious effects on one's life. It may affect one's job, home and relationships with others.
Chronic pain management is designed to help individuals cope with some of the effects of long-term pain. An ideal chronic pain management treatment would be one designed to reduce or eliminate the use of pain medications, maximize physical functioning, overcome psychosocial barriers to recovery and bring the patient to maximum medical improvement. If the patient has not been able to work because of chronic pain, the program may also focus on returning him or her to work or involvement in retraining for a different career.
Physical pain in the body affects millions of people. Even when pain is only mild, it can stop you from enjoying normal daily life. When the pain is intense, it can end your daily activities and take away all of the pleasure from your day.
Fortunately, there are many treatments that can help reduce and eliminate pain in the body. One such treatment is the use of pain-relieving injections. Injections deliver pain-reducing medicine to the source of the pain; there by eliminating the pain.
"VERY KIND"

Dr. Raval is very kind and explains everything in layman's terms, which is super helpful. Thanks so much, guys! 🙂

"PLEASANT AND PROFESSIONAL"

Best doctor visit I ever had. Staff was pleasant and the doctor was very pleasant and professional. Took his time and answered all my questions.
Read more reviews
Chronic Pain Conditions Treated
Cervical Facet Joint Injections for Neck Pain
Cortisone Injections
Elbow Injections
Epidural Steroid Injections
Foot Injections
Hand Injections
Joint Injections
Knee Injections
Lumbar Facet Blocks for Low Back Pain
Lumbar Sympathetic Block
Prolotherapy
Sacroiliac Joint Injections
Sarapin Trigger Point Injections for Neck Pain
Shoulder Injections
Spinal Injections
Sphenopalatine Nerve Blocks for Headaches
Trigger Point Injections
Wrist Injections
Chronic pain, failed back surgery syndrome and other painful conditions non-responsive to other interventions can be treated in our office.
Dr. Raj Raval, M.D.

Board Certified
Interventional Pain & Musculoskeletal Medicine Specialist

Education & training

SUNY Downstate PMR Residency
Rutgers University Fellowship
Book Now