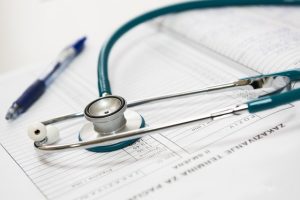 Our Board Certified Physicians and staff at Pain Treatment Center provide expertise and care for patients with painful conditions using a mix of interventional, rehabilitative, natural holistic and pharmaceutical approaches. Trusted sports injury doctors and pain management specialists specialize in minimally invasive treatments for many painful conditions. A prompt diagnosis and a targeted treatment allow the patient to return to normal activity in a short period of time. In most cases his treatments avoid invasive surgery for the patient.
NATURAL PAIN RELIEF IS POSSIBLE
Spinal Injections
Joint Injections
Regenerative Therapy
Minimally Invasive Procedures
"Most pleasant"

My experience at this facility was honestly the most pleasant. After going through different doctors and chiropractors, Dr. Raval and his staff were able to get me back on my feet in just a few treatments. They're very kind and easy to work with, I was able to make a last minute visit with the doctor, and the hours were convenient. As a patient, I am fully satisfied with my experience at this office.

"Explains everything"

Sofia, who is always at the front desk, is so sweet and friendly! She always makes me feel welcomed at the office. Dr. Raval is also very kind and explains everything in layman's terms, which is super helpful. Thanks so much, guys! 🙂
BRIEF INTRO OF OUR MEDICAL SERVICES:
Our staff members make sure to first treat patients with non-surgical treatments that are carried out on out-patient basis, such as epidural injection, percutaneous discectomy, therapeutic injections, joint injections and many more.
Prolotherapy
It is a regenerative treatment, in which we inject prolotherapy solution into the inflammation affected ligaments, tendons and joints to stimulate the repaid of damaged or injured area. This solution is used when body's natural healing process is inadequate.
Percutaneous Discectomy
It is a minimally-invasive procedure in which a small device Spinal Cord Stimulator (SCS) is used to heal chronic painful condition of herniated disc. It is also performed on out-patient basis and doesn't require medications.
Trigger Point Injection
In this treatment, medicine is directly injected into the trigger points. These points are central area of muscle spasm in the upper back and shoulder areas. It is used to treat conditions including fibromyalgia, tension headache, and myofascial pain syndrome.
Dr. Raj Raval, M.D.

Board Certified
Interventional Pain & Musculoskeletal Medicine Specialist

Education & training

SUNY Health Science Center
Rutgers University Fellowship
Book Now
Dr. Rodion Erenburg, MD

Board Certified
Interventional Pain & Musculoskeletal Medicine Specialist

Education & training

SUNY Health Science Center
Rutgers University Fellowship
Book Now