Our spine doctors use cortisone injection as a safe and effective pain relief treatment for many orthopedic problems, including tendonitis, arthritis, and bursitis. As an anti-inflammatory medication, cortisone works by preventing collagen production in the joints. Cortisone injection provides immediate relief from pain that can last for several months. The doctor can also use this treatment for inflammation in a specific tendon or joint or with widespread inflammation throughout your body. These include rheumatoid arthritis, allergic reactions, asthma, frozen shoulder osteoarthritis, and gout that might affect your joints. As experts in pain management and pain control, our physicians offer a comprehensive, personalized, and time-tested treatment plan that focuses on your specific level of pain. Visit our pain centers located in Downtown Brooklyn and Lower Manhattan and meet our physicians to get the pain under control in the safe, reassuring hands of New York's top-rated doctor, Dr. Raj Raval, MD.
Cortisone Injections in NYC (Downtown Brooklyn & Lower Manhattan)
Cortisone injections are used to treat inflammation and thus reduce pain. These problems could occur anywhere in the body, and the cortisone injections are targeted at the problem area. Since the use of cortisone for reducing inflammation was discovered in 1951, it has now become a common form of treatment.
Part of the reason for its widespread use is that cortisone injections rarely have any adverse side effects. Even so, it is still mandatory that an individual get an X-ray and possibly an MRI scan to prove that the underlying cause of pain is inflammation. When all recommended steps are followed, there are usually no adverse side-effects, but there are still exceptions.
What is a cortisone injection?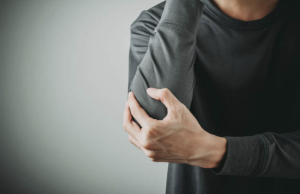 Cortisone injections are injections used for treating many orthopedic problems, including tendonitis, arthritis, and bursitis. To clear the air, studies show that many people mistake cortisone to be a pain killer. It is not. The injection is just an anti-inflammatory medication, not a painkiller.
However, pain often subsides by reducing inflammation. Cortisone is known to be a synthetic version of cortisol. Cortisol is a steroid produced in the adrenal gland and released into the bloodstream in response to easing stress. Cortisone works like cortisol, but it just has a higher strength than cortisol. Side effects of using cortisone tend to be rare and minor. Thus Cortisone injections are very safe to perform.
How does cortisone injection work?
Using orthopedic treatment as an example, cortisone is injected directly into a site of inflammation of the patient. Often it is used to treat pain; cortisone is sometimes confused with pain-relieving medications. However, as I said above, cortisone itself is not a pain medication. Instead, cortisone is known to be an anti-inflammatory that works by preventing collagen production in the joints.
The misunderstanding between being pain relief arises because inflammation in the body (especially in the joint) comes with the pain itself. So when a medical professional applies cortisone to the inflammatory spot, the patient will feel the pain becoming lesser and will conclude that the injection is a pain reliever.
The cortisone injection shuts down collagen-producing cells in the joint or tendon; this action tends to suppress inflammation and calms nerves, which is indirectly reducing pain. Also, it is important to note that cortisone does not actually heal the underlying problem triggering the inflammation. When injected, it begins to work as soon as possible. However, the time frame when patients feel relief varies; some people report gradual pain reduction over a period of days or weeks, while others report immediate relief.
"Most pleasant"

My experience at this facility was honestly the most pleasant. After going through different doctors and chiropractors, Dr. Raval and his staff were able to get me back on my feet in just a few treatments. They're very kind and easy to work with, I was able to make a last minute visit with the doctor, and the hours were convenient. As a patient, I am fully satisfied with my experience at this office.

"Explains everything"

Sofia, who is always at the front desk, is so sweet and friendly! She always makes me feel welcomed at the office. Dr. Raval is also very kind and explains everything in layman's terms, which is super helpful. Thanks so much, guys! 🙂
Read more reviews
What are the benefits of cortisone injection?
Cortisone injection offers quick relief for inflammation in the body. Cortisone works effectively and quickly, which is why they are often used for a short time until other medications kick in or to stop a disease flare in its tracks before it spreads out.
The award winning staff at Downtown Physicians offers Cortico-steroid or "Cortisone" Injection treatments that relieve knee, shoulder & joint pain.
FAQ's
About 1 in 20 patients treated with cortisone injections will complain of severe pain that is worse than that for which they received treatment. This is called a cortisone flare. Usually, the cortisone flare lasts about 24 to 48 hours, but not longer. There can be several explanations for this kind of subsequent pain:
What can cause pain after cortisone injection?
Given that cortisone injection are given for the treatment of pain, pain following a cortisone injection is only considered to be caused by the injection if it's worse than the pain that was there before. When it occurs, the pain can last between 48 and 72 hours, after which time it will decrease on its own.
Injury from the injection
An injection tears through the skin and causes injury to the body. This is never a concern because the wound is very small and the body is able to quickly heal the injured area. Nevertheless, it still is an injury, and the body reacts to this by producing inflammation to prevent the entry of pathogens. Inflammation then causes pain, which then leads to the pain experienced following the injection.
Crystallization of cortisone
Once injected into the tissue, the solvent can be absorbed by the body leaving cortisone crystals behind. These crystals can than cause irritation to the tissues within which they form. The crystals could also form within the synovial tissue of joints if the cortisone injection was made directly into the joint. Irritation by the crystals, cause further inflammation, which leads to more pain within the affected area.

To prevent the crystallization of cortisone, the injections have been made more water-soluble. Chances of crystallization are therefore not very common nowadays, and as more improvements are being made, the number of cases of pain after cortisone injection will reduce even further.
Infection
Every injury also opens up the body to infection through the exposed site, but this is even less common. Less than 1 in every 20,000 patients will acquire an infection from cortisone injections. Further care can be taken to prevent this through the use of alcohol swabs and avoidance of touch.
What to do about it?
NSAIDs are usually recommended for cortisone flares as they help to reduce inflammation. Prescription of these NSAIDS should be done by a doctor after considering all safety measures. Simpler ways of reducing cortisone flares can be through resting the affected area and using cold compressing. Both of these measures will reduce inflammation and relieve the pain.
In most cases, cortisone flares resolve within a couple of hours. However, in certain cases, this will require days until the reaction at the injection site subsides. If the pain tends to get better, despite the conservative measured taken, you should consult your healthcare provider. A person who once had a cortisone flare is less likely to agree on another cortisone injection, regardless form the amount of pain he is currently feeling. Let your doctor know if you are not willing to try cortisone injections for your chronic pain treatment in the future.
Do you have any questions about cortisone injection treatment for your pain? Would you like to schedule an appointment with the best-rated pain specialists in Brooklyn and Lower Manhattan? Please call our office for a consultation and indicate which location you want to visit.
Dr. Raj Raval, M.D.

Board Certified
Interventional Pain & Musculoskeletal Medicine Specialist

Education & training

SUNY Health Science Center
Rutgers University Fellowship
Book Now
Dr. Rodion Erenburg, MD

Board Certified
Interventional Pain & Musculoskeletal Medicine Specialist

Education & training

SUNY Health Science Center
Rutgers University Fellowship
Book Now