Best Neck Pain Physician In NYC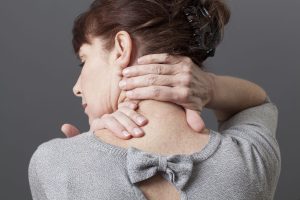 Downtown physicians have a perfect blend of certified professionals, who are experienced in managing all kinds of pains, and neck pain. Situated at Downtown and Lower Manhattan district of the borough of Manhattan, our office is quite accessible to a significant number of zones across NYC. Our physicians utilize the most innovative and proven techniques and state of the art pieces of machinery to diagnose and treat you. Our well cut out approach to different kind or cause of your neck pain will see you back to normal in no time. Sounds easy! So how are you to go about this?
All you need to do is to book an appointment with us and get a personalized treatment plan for quick pain relief. While consulting with our trained hands, it is essential to adequately explain the pain and have a prognosis when neck pain is prolonged. Determining the cause plays a large part in easing the pain and discomfort associated with neck pain. Diagnosis of your neck pain is made by our physician using a physical examination process or medical imaging devices such as X-rays, CT Scan, Bone scan, Myelogram, MRI scan, and whole others. Pains in the neck region have been a collective experience for most people. Several factors can trigger it, including (the most common) sleeping in the wrong position, car accident, slip and falls, sports injury, and even an old and likely forgotten high school sports injury. Your neck pain dilemma doesn't have to be an issue of grave concern to you for long. You can rely on the expertise of well trained and vast experienced downtown physicians to give you the most effective and seamless relief solutions.
"SERIOUSLY THE BEST"

Dr Raval is seriously the best. A Dr who truly cares about his patients and not about money. He takes his time to listen. He takes his time to actually listen to you. He is one of the most compassionate doctors and he truly knows his stuff. Sophia is also so very helpful. Everyone there is nice

"PERSONABLE AND FRIENDLY"

Dr. Raval was very personable and friendly. answered all my questions and concise. office was very clean and beautiful!
Read more reviews
Understand Your Neck Pain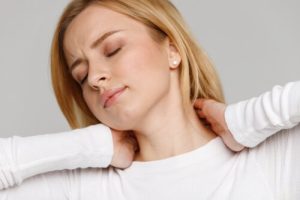 Be it a mild or even severe neck pain you are experiencing, our diverse tested and proven surgical and non-surgical pain management treatments are there for your rescue. A neck pain that occurs suddenly, usually with high severity, is considered to be acute. It can be from a spasm or, more intense, muscular rheumatism or facet syndrome. The intensity of pain around the neck area can be mild discomfort, a burning, or severe sensation. Neck pain that exceeds two to three months is to be considered as chronic. Immediate medication is needed here. Whiplash is a common term that is mostly attributed to an automobile accident. What most people fall to understand is that an individual can sustain a whiplash without it being from a car accident. A slip or fall, or even a near fall can cause the head to snap back and forward. The sideways snapping of the head can also occur. This can cause severe pain in the neck, not unlike a whiplash. This whiplash neck symptom is not to be taken for granted. Your downtown physicians are ever-present to offer you top-notch relief.
Book Appoinments
212.404.8070
Common Treatments for Neck Pain
Common Conditions Causing Neck Pain
The basic understanding that the situation leading to neck pain varies with people has to lead our specialist to create an individualized training schedule for every one of our patients after due consultation.
Poor sleeping posture or extended use of the computer
Whiplash, Sports Injuries, and car accidents
Arthritis
Degenerative Disc Disease
Muscle Spasm
Cervical spondylosis
Nerve Impingement
Cervical Disc Herniation
Cervical Sprain/Strain
See our other pain management services in NYC: Knee Pain Relief, Arthritis Pain Relief, Back Pain Relief, Sciatic Nerve Pain Relief, Jaw Pain Relief,
Dr. Raj Raval, M.D.

Board Certified
Interventional Pain & Musculoskeletal Medicine Specialist

Education & training

SUNY Downstate PMR Residency
Rutgers University Fellowship
Book Now