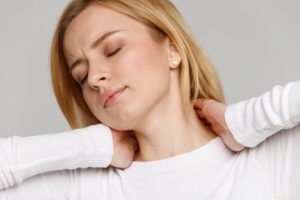 Treating pain is not simply about treating the source of pain. To treat pain effectively, it is also important to account for the pain signals that are sent to and processed by the brain itself.
For patients who are in chronic pain, finding a solution that relieves their pain often involves treating both sources of pain. A medial branch block is one way to stop pain signals from traveling from the spine to the brain. It is commonly used as a treatment along with facet joint injections to treat spinal pain.
"VERY KIND"

Dr. Raval is very kind and explains everything in layman's terms, which is super helpful. Thanks so much, guys! 🙂

"PLEASANT AND PROFESSIONAL"

Best doctor visit I ever had. Staff was pleasant and the doctor was very pleasant and professional. Took his time and answered all my questions.
Read more reviews
Downtown Pain Physicians takes a patient-centered approach to pain management. We find the root cause of a patient's pain through the use of innovative testing and by considering a patient's prior medical history, treatments, and pain level. Our goal is to provide our patients with treatment that gives them lasting pain relief and eliminates chronic pain.
Facet Joint Syndrome in Downtown Brooklyn & Lower Manhattan
Facet syndrome is back or neck pain that comes from abnormal spinal facet joints. Causes of this condition include arthropathy, spinal instability, and facet joint inflammation, The weight of the joint is put on the facet joints. It acts as a hinge joint between the two adjacent spinal vertebrae. The joint allows seamless and pain-free movement when it's working as it should. When the joints are injured, they cause pain to come from a pair of cervical, thoracic, or sacroiliac facet joints.
Degenerative changes in the spine can also be attributed to this condition. The changes cause force weight on the spine to be distributed unevenly to the facet joints. Excess weight on the facet joints over time will cause wear and tear on the joints over time. Cartilage starts to break down because the capsule around the facet joints begins to thin. It starts to become irregular and bone spurs can start to form. This creates irritation and inflammation because the joint can't move as fluidly. Pain signals start traveling to the brain and the muscles around the spinal nerves start to stiffen and spasm.
Facet joint syndrome pain continues to get progressively worse, unlike other types of injuries. This is due to the continued movement of the spine as it engages in activities like lifting, bending, and twisting. If it lasts for more than two weeks, then it's likely that the pain won't resolve on its own.
What is a Medial Branch Block?
A medial branch block is a type of spinal injection. It helps to block the pain signals being sent to the brain from the medial nerves. They run in between the facet joints. It is mostly used as a diagnostic tool as opposed to a stand-alone treatment. When you receive a medial branch block, it is injected near the medial nerve outside the joint. The medial block is used to identify facet joint pain as well as sciatic pain.
It is a more specific injection compared to a steroid injection. The effects of an MBB procedure are intended to last longer. The doctor may recommend the injection if the patient has already had two successful steroid injections.
There are several outcomes to expect from a medial branch block. They are:
Not receiving pain relief from the block: This means that the source of the pain is not related to facet joint issues.
The pain experienced goes away after the block and relief last for several days: This outcome is common if you received a steroid with the injection that reduces inflammation. It indicates that the patient might benefit from further facet joint and medial nerve block treatments.
Pain goes away and then returns within hours: This outcome indicates that the pain is related to the facet joints and the pain management doctor may recommend more treatment to achieve lasting pain relief.
Preparing for a Medial Branch Block
A medial branch block is a diagnostic test to determine if you have facet joint pain. It's recommended that you have someone drive you to your appointment and back because you'll be given a local anesthetic as part of the procedure. The estimated pain relief is between 4 and 6 hours.
If you take blood thinners or other medications like aspirin or anti-inflammatory medication, please notify our office so that we can provide guidance on when to stop them. General guidelines that we follow include:
Plavix® — Stop for 7 days prior to appointment (you will need clearance from your cardiologist if you have cardiac stents in place)
Coumadin® — Stop 5 days prior to the appointment with an INR drawn the day before your appointment.
Lovenox® – Stop 24 hours prior to appointment.
Xarelto® – Stop 3 days prior to appointment.
Aggrenox® – Stop 7 days prior to appointment.
Aspirin – For cervical injections, stop 7 days prior. No need to stop before lumbar procedures.
Anti-inflammatory (Motrin®, ibuprofen, Advil®, Aleve®, etc.) – For cervical injections, stop 5 days prior. No need to stop for lumbar procedures.
What to Do On the Day of the Procedure
Do not eat or drink for 4 hours before your procedure. You can eat and drink as normal right after your appointment is over. If you are taking medications that aren't discontinued on the list above, take them with a small sip of water at the normal time.
If you are diabetic, it is important to check your blood sugar before your appointment and make adjustments as necessary and monitor it for the next few days after the procedure.
Please notify our office if you have any allergies. Contrast dye will be used in the procedure.
What Happens During the Procedure?
Your vital signs will be taken. You will be asked to lie down on the procedure table face down. The skin over the testing area will be cleaned and a sterile drape put over it.
The doctor will inject an anesthetic or numbing medication in an area of the skin which may cause a temporary stinging sensation. Then he will use fluoroscopy or x-ray guidance to guide a small needle over the medial branch nerves. A contrast dye is injected to make sure the needle is in the right place Each targeted nerve will receive a dose of numbing medication after that.
You will be awake during the procedure and may be asked to fill out a pain diary form.
Your injection sites will be covered by bandaids, and you'll be brought into a recovery area.
The procedure will take approximately 15 to 30 minutes to complete.
What Happens After The Procedure?
After the procedure, you'll remain in recovery for 20 to 30 minutes to make sure you're doing well. At this time your doctor will ask you to do activities and movements to determine if the block worked or not as part of his pain assessment.
Recovery and Post-Procedure Expectations
After the injection procedure is finished, you'll be able to go home. You may feel soreness at the injection sites. Ice can help improve this discomfort. It's recommended that you get up and walk around after the procedure as opposed to staying in bed and resting.
You can remove the bandaids and wash with soap and water the day after the procedure and resume the activities you were doing before your procedure.
The pain relief you feel will vary depending on if your pain is caused by facet joint or medial nerve issues among other factors. You may experience an increase in pain after the injection. It is not uncommon.
If the lumbar medial branch block is successful, you should feel no pain for between 4 and 6 hours. Reduced pain of approximately 80% is needed to be considered for radiofrequency ablation.
Side Effects and Risks of a Medial Branch Block
As with any procedure, you may experience side effects. But risks are generally low and complications rare. Common side effects of a medial branch block including a cervical medial branch block include:
Bleeding
Allergic reaction
Infection
Injection site discomfort
Worsening pain
Nerve or spinal cord damage or paralysis
Bleeding is a more rare complication and is common for people with bleeding disorders. Some patients may be allergic to the contrast dye used in the procedure. Infection is also a rare complication, occurring in 1% to 2% of all injections given.
Nerve damage and spinal cord paralysis are also rare but may result from needle trauma as a result of bleeding from compression, an infection, or injection into an artery.
Patients should not have this procedure if they have an active infection. It's also important to let the doctor know about all medications you are taking.
Statistics and Data
In a study of patients, a medial branch block did provide an 80% symptom relief rate and more than 54% reduction in pain.
For patients suffering from thoracic facet joint pain, a therapeutic medical branch block proved to provide significant pain relief.
Of patients treated with a medial branch block for lumbar pain, more than half of those followed showed at least a 50% reduction in pain.
Frequently Asked Questions
What conditions does a medial branch block injection treat?
The medial branch block procedure is used to treat pain originating from the facet joints in the spine. It is primarily used as a diagnostic tool to determine the source of a patient's pain. If it does work, further treatment in that area may be beneficial.
Will a medial branch block injection relieve my pain?
If it is successful, yes. The block lasts for between 4 and 6 hours You may receive steroid medication with the injection, it may take 2 to 4 days to kick in but will provide pain relief for several days to a few weeks or months.
What if a medial branch block injection does not work?
The lumbar mbb and cervical mbb are meant to provide pain relief but if they don't or the pain comes back quickly, the pain you experience is likely coming from another source and other treatment options need to be considered.
Will a medial branch block injection hurt?
You may experience injection site pain or increased pain after the procedure. You will receive a numbing medication during the procedure to minimize pain worse after medial branch block.
What happens after a medial branch injection block?
After your injection procedure is completed, the next step would be to consider radiofrequency ablation treatment. The medial branch block should provide you with a certain level of pain relief before considering radiofrequency ablation.
Locate and Relieve Pain with a Medial Branch Block in New York, NY
Finding chronic pain relief, especially for facet joint pain, may not seem possible. But a medial branch block injection is the first step toward locating the source of your pain and achieving lasting relief in New York, NY. If you're ready to find a lasting pain treatment, call our team at Downtown Physicians led by the best pain management specialist Dr. Raval at 212-404-8070 to schedule your consultation appointment.
Dr. Raj Raval, M.D.

Board Certified
Interventional Pain & Musculoskeletal Medicine Specialist

Education & training

SUNY Health Science Center
Rutgers University Fellowship
Book Now
Dr. Raphael Jaramillo, MD

Board Certified
Interventional Pain & Musculoskeletal Medicine Specialist

Education & training

Touro College of Osteopathic Medicine
New York University
Rutgers University
Book Now