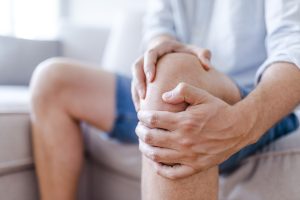 Injection therapies are safe, minimally invasive procedures that can provide pain relief lasting for weeks, months or years. Prompt diagnosis of the area and a targeted treatment allow you to return to normal activity in a short period of time. In most cases, our treatments avoid invasive surgery for the patient.
What You Should Know About Arthritis
Arthritis is a common condition found in joints like the knees, hips, and shoulders. It can happen in any joint. Arthritis can be mild or could be severe "bone on bone" resulting in severe daily pain and disability. There are effective treatments available to relieve the pain without surgery.
Book Appointment
212.404.8070
Common Treatments for Arthritis
Read more about the recovery process after RFA for Arthritis here. Call us to find out about your options for treatment of your pain condition. See our other pain management services in NYC: Knee Pain Relief, Neck Pain Relief, Back Pain Relief, Sciatic Nerve Pain Relief, Jaw Pain Relief,
"EXPERIENCE HAS BEEN GREAT!"

My experience has been great! The doctors are knowledgeable. They listen to my concerns and questions and always give great feedback. Sofia at the front desk is so pleasant and super helpful.

"AMAZING AND THOROUGH"

Amazing and thorough! I did not feel rushed at all. Dr. Raval answered all my questions and we easily came up with a treatment plan for my issue.
Read more reviews
Dr. Raj Raval, M.D.

Board Certified
Interventional Pain & Musculoskeletal Medicine Specialist

Education & training

SUNY Downstate PMR Residency
Rutgers University Fellowship
Book Now