Prolotherapy in Downtown Brooklyn & Lower Manhattan
Prolotherapy is another name for proliferation therapy. It's also called regenerative injection therapy. The procedure itself has a long history. There are different types of prolotherapy and scientists aren't exactly sure how it works to heal. Prolotherapy is a non-invasive procedure that injects a solution into a targeted area of the body that has been injured and is weak. Once it is injected, the sugar injections for pain helps to stimulate the body's healing process.
What Conditions Does Prolotherapy Help to Treat?
Prolotherapy can help treat a variety of conditions including:
Lax or unstable joints
Fibromyalgia
Certain types of headaches
Finger, knee, and hip arthritis
Back pain
Degenerative disc disease
Tendon, muscle, and ligament Problems
Whiplash
Joint sprains
Tennis elbow
Chronic tendonitis
Facet syndrome
Plantar fasciitis
Prolotherapy is a regenerative medicine procedure that utilizes the body's healing response to improve injuries, pain, and other conditions.
Prolotherapy is most commonly used to treat pain such as:
Downtown Pain Physicians consider prolotherapy treatment for people that suffer from chronic pain as well as those who may be considering surgery for their injury or condition.
Book Appoinments
212.404.8070
Downtown Pain Physicians represent the best in New York City pain therapy management and prolotherapy doctors. Our patient-centered approach to care meets each patient where they are with pain. We recognize that each person experiences pain differently, which is why we work to find individualized solutions to help control pain. Our goal is to help patients find and achieve lasting pain relief through innovative and skilled pain procedures.
How Does Prolotherapy Help Treat Pain?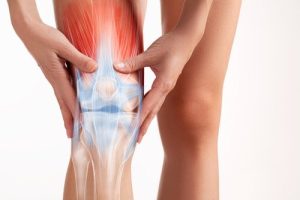 Prolotherapy is a procedure that does not use steroids to provide pain relief to patients. It is intended to provide long-term pain relief and for some people, they receive permanent pain relief. The injection stimulates the inflammatory process. It puts the body into healing overdrive. It produces what is known as a secondary inflammatory response.
This process helps to promote the production of fibroblasts, also known as the body's repair cells. These cells deposit new tissue fibers which help to repair an injury. With these new fibers in place, patients experience less pain.
The injured or weak area becomes more functional and more stable over time. This is true even if a patient has experienced an injury for a long time because the body is essentially reminded that areas of it have been damaged. Depending on the type of prolotherapy injection that is chosen, the injection itself may assist the healing process or it might not.
As with any kind of pain treatment, prolotherapy is not expected to work for everyone. But the doctors at Downtown Pain Physicians offer this treatment as an option for patients who may benefit from it and find lasting pain relief.
Because the procedure is non-invasive, it can be completed during an office visit.
"VERY KIND"

Dr. Raval is very kind and explains everything in layman's terms, which is super helpful. Thanks so much, guys! 🙂

"PLEASANT AND PROFESSIONAL"

Best doctor visit I ever had. Staff was pleasant and the doctor was very pleasant and professional. Took his time and answered all my questions.
Read more reviews
Why Do Patients Choose Prolotherapy?
Prolotherapy does not require patients to make any long-term commitments. The procedure itself is completed during a relatively short office visit. There are no overnight stays and no major recovery time.
It doesn't take as much of a physical toll on the body as physical therapy, which patients have to go through if they decide to take a more invasive treatment path like surgery.
A prolotherapy injection procedure is also more cost-effective compared to other pain management options. Other types of treatment may cost more for the procedure itself and result in coinsurance payments and deductibles. Prolotherapy procedures are completed in single office visits.
Patients also choose prolotherapy over other treatment options because of its relatively low risk. It is not a procedure that works for every patient. Pain relief may not occur or be as long-lasting as desired. But it does not cause physical harm to patients that would necessitate long recovery times.
What is in a Prolotherapy Injection?
A prolotherapy injection uses what is referred to as an irritant. This so-called irritant is actually a dextrose prolotherapy solution, known as a sugar solution. This type of solution is commonly used in IVs to help push medication, fluids, or nutrition into the bloodstream. Along with the sugar solution, an anesthetic is used to help keep patients from feeling uncomfortable from the pain of their injury.
Preparing for a Prolotherapy Injection
While prolotherapy does not contain medications like steroids and is relatively low risk, there are a few things to be aware of before your prolotherapy injection procedure. 5 to 10 days before the procedure, discontinue the use of medications or supplements with:
ACETYLSALICYLIC ACID (ASA): Excedrin, aspirin, Bayer, Anacin, ascriptin
ACETIC ACID DERIVATIVES: Voltaren, Indocin)
SELECTIVE COX-2 INHIBITORS (COXIBS): Celebrex, Celecoxib
TOPICAL PAIN CREAM: Pain creams and gels with any drugs on this list in them.
CORTICOSTEROIDS: Hydrocortisone, prednisone
FISH OIL
NATURAL ANTI-INFLAMMATORIES: Brobelain, proteolytic enzymes, curcumin
Gather any test results that you might have like MRIs, lab reports, or X-rays, and bring them to your appointment.
Eat before coming to your appointment. Have a good breakfast with protein if your appointment is in the morning. Eat lunch as well if your appointment is in the afternoon. During your initial visit before your injection, the doctor will go over your medical history and discuss the side effects of the procedure with you.
What Happens During the Prolotherapy Procedure?
It takes approximately 30 minutes. You will lie on the exam table. The doctor will clean the skin at the injection site with alcohol and make sure it is sterilized. Depending on the reason for the prolotherapy procedure, more than one injection site may be required. Each injection site is anesthetized with lidocaine using a very fine needle. The solution is administered in the injection sites. Each injection site is covered afterward to prevent infections from occurring.
More than one injection may be needed depending on why the injection is being given. These injections are given in a series of two or three once a month until they are finished.
What Do Patients Feel During the Procedure?
Expect to feel pain. It should be momentary because of the apathetic used to numb the area. But the injection is going into an already painful area and you may experience pain from the needle.
What Should I Expect After The Procedure?
Immediately after the procedure is over, the doctor may apply ice or heat packs to each injection site for about 10 to 15 minutes after the injection. Then you will be able to go home.
The recovery time is short. You can return to work the next day. The doctor may prescribe some specific exercises. Generally speaking, try to move as much as possible within your limits. Avoid long periods of sitting if you had thoracic, lumbar, rib, or pelvic area or lower extremity injections. Avoid twisting, heavy lifting, or pulling for at least 4 days. Go easy and don't push yourself for at least 1 week after injection. You may feel sore and achy for 24 to 72 hours post-injection.
Avoid soaking in a bath or hot tub for 24 hours after the procedure to avoid infection.
Complications and Side Effects
Side effects from a prolotherapy procedure may include difficulty breathing, severe headaches relieved only by lying down, signs and symptoms of an infection like fever, angry red swelling, inflammation, fever, or feeling sick.
Go to the hospital immediately if you have an infection that produces red lines at the injection site. This is serious and needs immediate treatment.
Frequently Asked Questions
How Many Treatments Will I Need?
This is entirely dependent on the person and the reason why they need the injection. You may need anywhere from 2-6 injections about 1 month to 6 weeks apart. Since prolotherapy does stimulate the body's healing process, having a good immune system is important. Eat healthily, move as much as you can without overdoing it, and don't engage in bad habits like smoking during treatment.
Is Prolotherapy Painful?
You may experience some pain during the injection and swelling, heat, stiffness at the injection site, and ligament, nerve, or tendon injury. Most side effects should go away within a week. If they don't, please call our office.
What Should I Expect After Treatment?
You should see an improvement after the first treatment and after each visit if multiple injections are required. Patients who receive this treatment are often able to resume regular activities like taking a walk and sleeping at night as well as jogging, biking, and skiing.
Is Prolotherapy Safe?
When performed by a trained and skilled doctor, like those at Downtown Pain Physicians, prolotherapy is very safe. We treat dozens of patients each year. As with any injection or procedure, there are risks. Your doctor will go over them doing your initial consultation.
Is Prolotherapy Covered By Insurance?
Generally no. When you schedule an initial consultation appointment in our office, we will discuss prolotherapy costs with you during your visit.
Prolotherapy Data
Prolotherapy was used to treat 80 patients with knee pain. They had an average pain level of 6.5 out of 10. After treatment, 99% of these patients found long-term improvements in stiffness and 50% of them could reduce their medication.
Participants in a study with long-term back pain had a sustained reduction of pain between 26 and 44% 12 months after treatment.
Find out how Prolotherapy Can Help with Pain
If you are suffering from pain and are searching for a non-invasive pain solution in New York City, NY, call our pain medicine specialists of Downtown Pain Physicians at 212-404-8070 to schedule a consultation for Prolotherapy today!
Dr. Raj Raval, M.D.

Board Certified
Interventional Pain & Musculoskeletal Medicine Specialist

Education & training

SUNY Health Science Center
Rutgers University Fellowship
Book Now
Dr. Rodion Erenburg, MD

Board Certified
Interventional Pain & Musculoskeletal Medicine Specialist

Education & training

SUNY Health Science Center
Rutgers University Fellowship
Book Now